Our specially designed APP is light weight and no download is required, simply open our site on mobile phone and it is done.

You can also add our app to home screen so it will looks like an app.

for Android Users:
Launch "Chrome" app.
1.Open the website or web page you want to pin to your home screen.
2.Tap the menu icon (3 dots in upper right-hand corner) and tap Add to homescreen.
3.You'll be able to enter a name for the shortcut and then Chrome will add it to your home screen.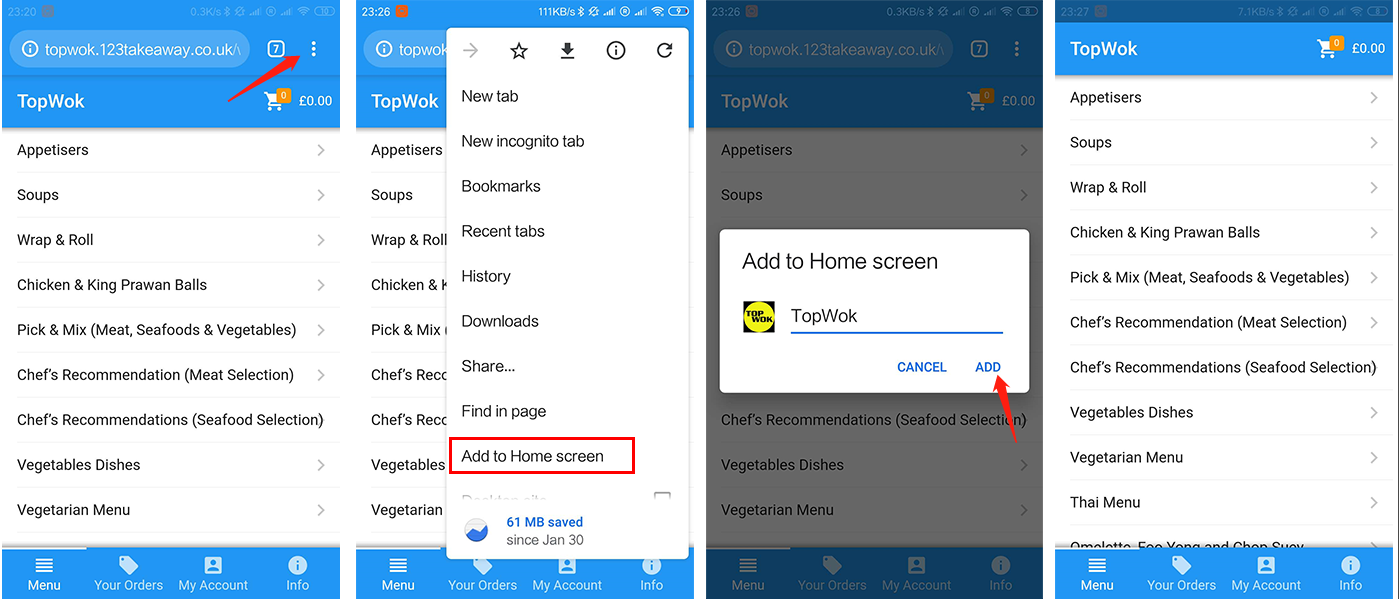 for iPhone Users:
Launch "Safari" app
1. Open the website
2. Tap the Share button at the bottom of the page.On the bottom row of icons, scroll over until you see Add to Home Screen and tap this.
3. After choose the name of the link on your home screen, you can open the site directly from home screen and get the same app experience.